Following are some of our video testimonials on Responsible Care & Safety Consultancy –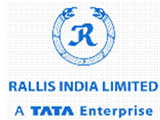 ★★★★★
Mr. Ravindra Joshi (VP & Head manufacturing);
Mr. Alok chandra (Head HR & Corporate Sustainability)

"We are happy to share our feedback regarding experience of our team in usage of TAALC_E software provided by Webstac.
Following are key benefits which we have observed while using the TAALC_e software.
It has helped us to move from Excel based monitoring to software based tracking system.
More visibility in compliance monitoring
Escalation facility helped in ensuring compliance within the time limits
Reviewing the compliance status effectively
On the basis of compliance "Unit Head" gives his feedback to "CEO" of the organisation. This has built confidence in ensuring % statutory compliance.
It has also enhanced the awareness among users.
We highly appreciate such initiative which is really helping us in adhering to one of the important aspect of running our business i.e. "Statutory Compliance Monitoring".
We look forware to have continued association with Webstac for the years to come.

★★★★★
P.A. Murali (Vice President - Regional Sustainability and Regulatory Affairs)

"Introduction of the TAALC_e software has been useful and helped us to move from conventional method to software based tracking system and also to maintain and monitor our compliance records. The inbuilt system to send alerts and features such as escalation matrix and quick review of compliance status are found to be very useful to our line Managers. In addition, we have found this tool to be useful to plan our Meetings, Audits and Inspections where tracking is required."
"We do appreciate the efforts taken by Team Webstac for creating this software and wish you all the success."

★★★★★
Kirat Patel (Executive Director)

"Alkyl Amines Chemicals Limited has installed, and used the TAALC_e (Tracker for Audits, Activities and Legal Compliances_enterprise) Software Package, of Webstac over the last six months to track its statutory obligations and has found the system user friendly at the operating level, useful for Senior Management for monitoring and expandable to include many other time based obligations. We are using it, for all our manufacturing sites across India."
"We have no hesitation in recommending the system to any other corporate user."